Morgan Hill Fire Damage Is More Manageable After Mitigation
4/10/2023 (Permalink)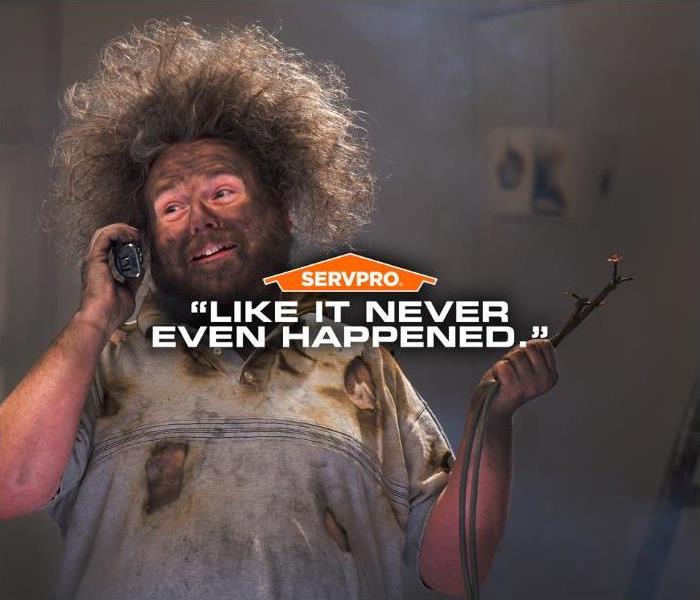 If you are shocked to find your home has fire damage, call SERVPRO to make it "Like it never even happened."
SERVPRO Focuses on Fast Fire Damage Recovery
Because there are so many commercial properties and offices joining the thousands of homes in the community, the response of trained professionals to post-fire recovery should be immediate. Each property is uniquely affected by internal structure fires. Our placement in the valley also makes us a target for potential wildfire damage at times, which is an added condition that our SERVPRO team is prepared to face with restoration.
What Are the Emergency Services We Provide?
Emergency services are the initial line of defense with Morgan Hill fire damage disasters. We prioritize the needed efforts to protect property and its contents from destruction, and this is possible with early and deliberate action by our trained professionals. FSRT-Certified technicians accredited by the IICRC are available 24/7 for a swift arrival window to get early efforts started to restore fire losses, including:
Controlled Demolition – Demolition is one of the processes that help to identify structural compromise rapidly and what must be done to get the house to a stable foundation for build-back services.
Content Relocation – The contents of your home can be overwhelmed by fire and smoke damage, making it a vital process to grab all loose items and move them to a safer area of the house.
Water Removal – Extinguishment typically introduces a high volume of water to a residence or business, and so our early efforts can focus on needed extraction and material drying.
Debris Removal – Soot, ash, smoke solids, and charred remnants of building materials can rest on the residence's flooring, and shoveling and discarding this buildup can be beneficial to later soot cleanup and deodorization.
Air Filtration – Aerosolized solids and carcinogenic particles create a volatile and hazardous environment. We can regulate some of these airborne threats using air scrubbers with HEPA filters and hydroxyl machines.
Containment Strategies
One of the critical stages of fire damage recovery and cleanup is applying and installing containment barriers. Constructing temporary walls with wood and plastic sheeting can prevent the movement of smoke particles and other contaminants after a fire. Containment zones also allow an easier regulation of water damage.
Soot and Smoke Damage Removal
A considerable obstacle in nearly all fire recovery jobs is the removal of soot and smoke residues. Though wet cleaning thick deposits can be an effective strategy, there are multiple approaches. The process involves using solvents or detergents to emulsify or dissolve the soils. Mechanical action is used in agitating the chemical on the surface to improve the penetration. Abrasive cleaning can include:
Steel wool
Soft brushes
Dusters
Hard-bristled brushes
Dry vacuums
Deodorization After Fire Damage
Harsh odors are a typical byproduct of combustion, and in some situations, this result could be overwhelming and offensive to the senses. Depending on the material that burns, there could be powerful, intense scents. The effective strategies for resolving these issues include counteracting the smells with chemical agents and cleaning, then letting one of our efficient deodorization tools finish the job.
Are Fire Damage Repairs Needed?
After nearly all structure fires, some degree of replacement and reconstruction is necessary. SERVPRO of Morgan Hill / Gilroy and our general contractor license can complete various repairs and reconstruction needs. We have capable professionals to address reconstruction needs for even larger commercial properties, manufacturing facilities, and office buildings typical to the San Francisco Bay area.
Morgan Hill fire damage incidents can rapidly overwhelm a building, which continues even after extinguishment. Our SERVPRO of Morgan Hill / Gilroy team is quick to respond with mitigative and restorative strategies to protect what matters most. Give us a call today at (408) 500-0657.