Fire Restoration in Morgan Hill Clears the Air and Gets it Clean
7/19/2022 (Permalink)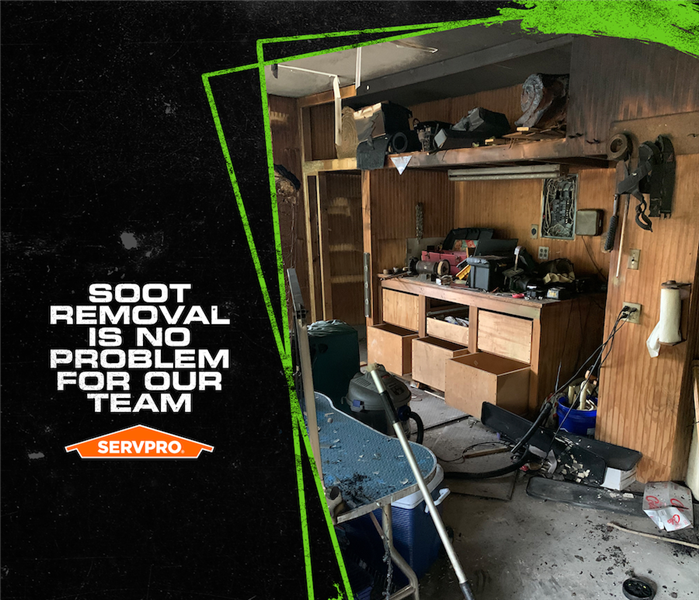 Morgan Hill fire damage restoration services are no DIY project. Call now for fast and immediate service.
Rebuilding by SERVPRO is Part of Fire Restoration
An inspection of your residence in Morgan Hill after a fire can reveal various problems that need resolution before it becomes livable again. Our fire restoration services aim to eliminate these deficits with detailed and highly focused methods and techniques.
As we do the work required of our expert technicians in fire restoration in your Morgan Hill property, you can easily see the changes. Soot remains suspended in the air for a very long time after a fire. The particles in soot can create a slight haze, and, as it settles onto things, it makes things feel different. The soot may change the item from clean-feeling to oily or dusty, depending on the type of soot. It also produces a bad odor.
We remove soot and its odors, while our fire restoration services include:
Tear-outs of charred stairs, window and door frames, and roofing materials,
Rebuilding of those areas, including the electrical wiring and any plumbing, and
Repainting areas that need extra care.
These areas seem to burn more deeply during a fire. Structural components that sustain damage get torn out and thrown away in a dumpster. Shingles contain nails, and many shingles themselves have sharp edges and corners.
Stairs, built of wood and covered in carpeting on a steadily rising plane, feed the fire easily. The only route from one level in your home to another, stairways hold a crucial role in any home. We get these rebuilt as soon as possible. Windows and doorways help keep your home secure, necessitating prompt attention. Your roof might suffer damage from the fire and the rescue efforts by the fire department. We repair both of these and anything else to make your house home again.

Our services cover everything necessary to make your home "Like it never even happened."
For a restoration service you can rely on, call SERVPRO of Morgan Hill / Gilroy at (408) 500-0657.