How Does Flash Flood Damage Get Removed from Morgan Hill Basements?
11/3/2021 (Permalink)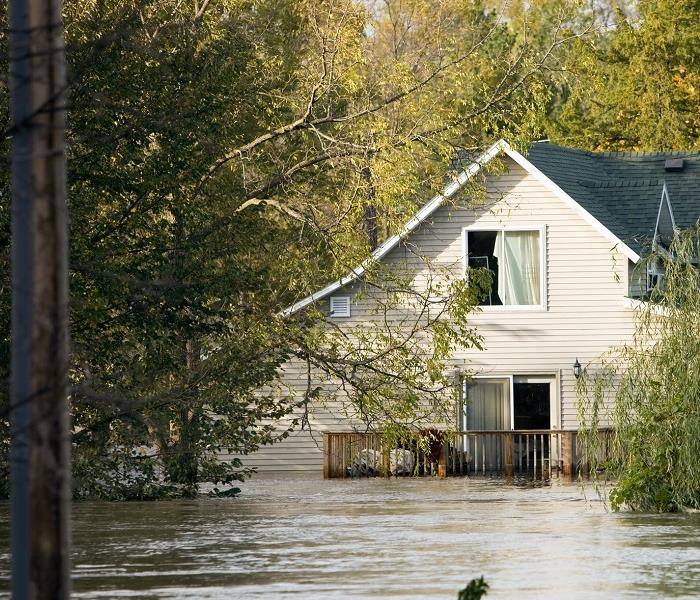 Flooding is a destructive force of nature that happens at any time. SERVPRO is always has a team standing by to handle storm damage.
Extraction and Cleaning are Vital Services After Flooding in Morgan Hill Homes
When flash flooding threatens the area, many homes can be affected simultaneously. With most of the modern houses in the town getting constructed with finished basements and storage areas beneath the primary levels of the property, intruding water can find its way into this lowest level to pool.
Assessing the Damage to the House
Because of how devastating flood damage in Morgan Hill properties can be, our first action when arriving at overwhelmed basements is to assess the damage. We appreciate all flooding scenarios' health and safety concerns, from infestations, electric shock, and contaminants. We use data to determine the mitigation needs from conditions like:
Content damage
Safety hazards
Structural compromise
Extraction needs
The Presence of Standing Water
It does not take long for intruding water to push through foundation walls, cellar windows, or the main floor of the house to find its way to the basement floor. With substantial natural disasters, homeowners could contend with several inches or feet of standing water carrying debris and solids into the structure.
Clearing Muck and Debris
Wet-vacuuming and shoveling can remove most debris and muck carried in with floodwater after surface water extraction. These solids are directly tied to potential contamination, making removing the bulk of this mess critical to reducing health hazards.
Careful Cleaning and Disinfection Where Needed
Homeowners appreciate the wealth of disinfecting and biocidal products in our inventory. Surface treatments of framework and lightly impacted materials can prevent more significant tear-out requirements.
The basement level of your home is a likely place for flood damage to occur when flash flooding overwhelms lower-lying areas in the county. Because of how destructive this invading water can be, you can count on our SERVPRO of Morgan Hill / Gilroy team to respond fast to help. We have mitigating strategies we can begin as soon as you call (408) 500-0657.