Cleaning and Clearing Wastewater and Floodwater from Morgan Hill Homes
6/20/2021 (Permalink)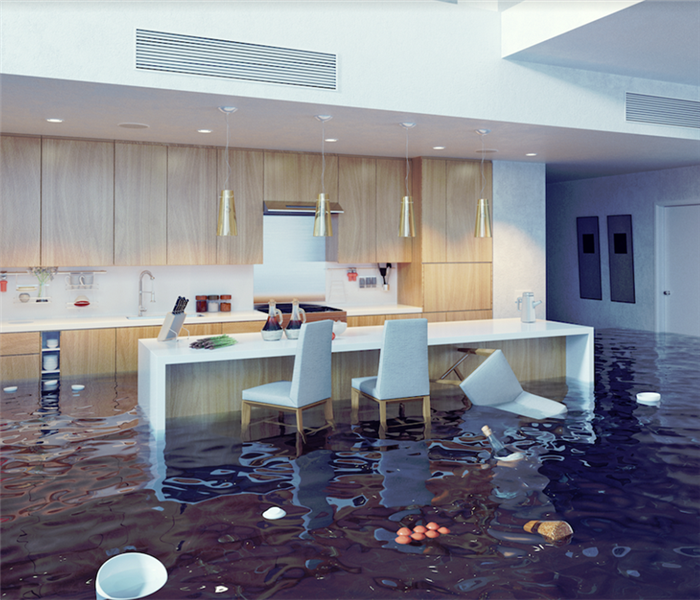 Flooding can destroy both the contents and the structure of your home. Team SERVPRO can help with water removal.
We Have Efficient Strategies for Water Clean Up and Disinfection of Flooded Morgan Hill Properties
Flooding can quickly and completely devastate area homes. Mitigation of these threats begins with efficient extraction and cleaning of contaminated surfaces and contents. Our SERVPRO professionals can respond quickly to help when necessary.
Collection of Standing Floodwater
Extraction and collecting water after flood damage in Morgan Hill homes can involve many powerful tools in our inventory. When safe and controlled disposal of gathered water is necessary, extractor trucks in our Green Fleet play a critical role. Not only do the pumps attached to the engine in these machines provide the most consistent and powerful extraction solutions, but the truck can also serve as temporary storage to transport collected water to the appropriate disposal point.
Proper Disposal of Flood and Wastewater
The appropriate disposal of wastewater and natural floodwater requires specific licenses and permissions our SERVPRO team has secured to safely and legally dispose of hazardous waste. Often we can use our extractor trucks to transport gathered wastewater to a disposal point in the sanitary sewer system accessible to our Green Fleet or a treatment facility serving the area.
Drying can involve many of our leading instruments as well. This is often a combination of:
Air movers
Desiccant dehumidifiers
Floor drying mats
Portable heaters
Our SERVPRO of Morgan Hill / Gilroy team is ready 24/7 to help with post-flood recovery. Call us at (408) 500-0657.