Can SERVPRO Help Morgan Hill Residents in Water Cleanup After a Water Incidence?
5/23/2021 (Permalink)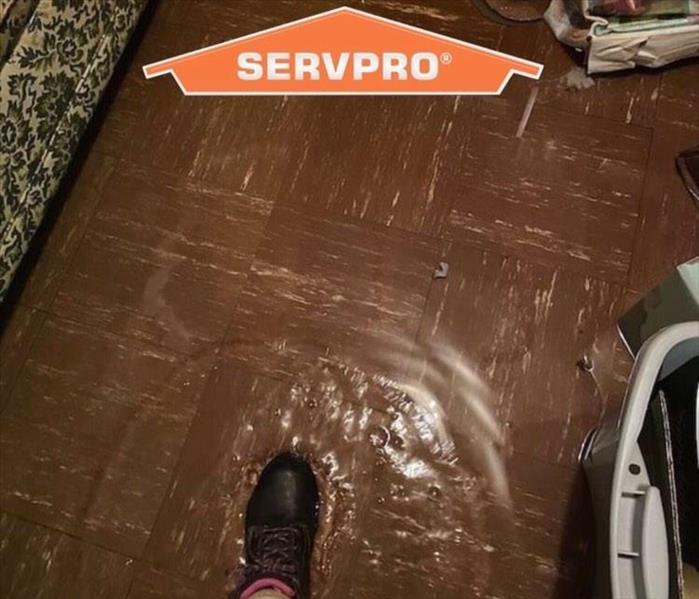 When water takes over part of your home, leave it to the professionals at SERVPRO to make it "Like it never even happened."
SERVPRO Restorers are Experts When it Comes to Water Cleanup in Morgan Hill
It pays to seek professional help from a company like SERVPRO for water clean-up from your Morgan Hill property. If you are not prompt, the water can cause extensive structural damage that can be difficult and expensive to repair.
SERVPRO experts have years of experience in water cleanup from Morgan Hill homes that can result from several issues, including-
Burst Pipes
Ceiling Leaks
Basement Flooding
Sewage Backup
The water damage restoration plan can significantly vary according to the type and extent of the damage. Spotting the water damage early is the key to a successful restoration. The sooner SERVPRO experts can begin restoration, the better.
When to Call SERVPRO for Water Damage Restoration of Your Morgan Hill Home?
As a homeowner in Morgan Hill, there are certain telltale signs of water damage that you should never ignore. Some of them include-
Peeling Walls- Walls with excess moisture in them due to plumbing issues tend to show peeling or bubbling. The excess moisture can also compromise the wall's structural integrity, and you should call SERVPRO immediately for water damage repairs if you observe this sign.
A Flooded Basement- Water in your basement is never a good thing. If you discover that your basement is flooding, take immediate action and call in the experts.
Discoloration- Discoloration of walls and ceilings almost always indicates water damage. SERVPRO professionals can help you find the root cause of such discoloration and help you get things under control before they get out of hand.
Call SERVPRO of Morgan Hill / Gilroy at (408) 500-0657 for 24/7 water damage repair services.