The First Steps After Morgan Hill Mold Damage Threats
11/15/2022 (Permalink)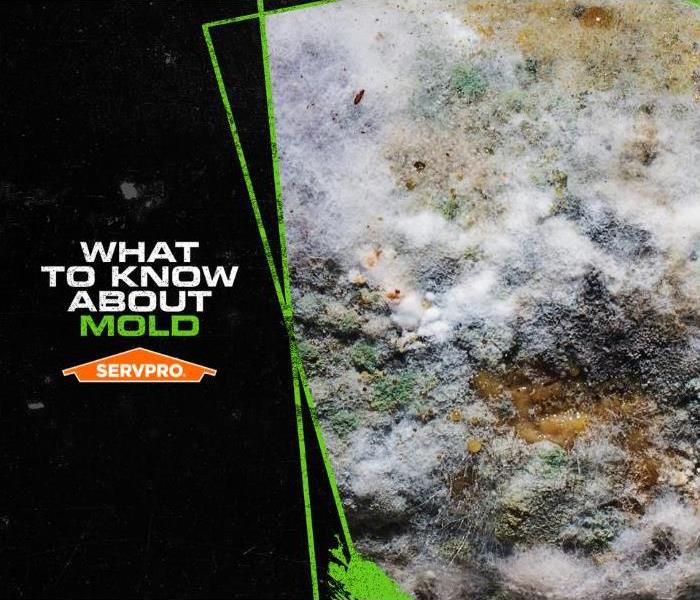 For mold damage remediation services, call SERVPRO right away. We will leave your property in Morgan Hill looking "Like it never even happened."
Remediators Help with Fast Mold Damage Recovery
Mold growth can be jarring and confusing, as many homeowners or property managers might not know how to proceed. With the destructive capacities of active colonization on hosting materials and contents throughout your residence, it is essential to have the right remediation approaches beginning as soon as possible. To know if mold is a threat to your home, you can look at a few specific signals of active colonization:
Spotting – Spotting is when the organism seated into building materials begins to show on the surface. This is often seen as several irregular dots and spots across drywall and other porous materials.
Harsh Odors – Malodors can also indicate damage to your property. Volatile organic compounds created by active colonies become strong, musty smells overwhelming the space around mold organisms.
Structural Damage – Because mold uses hosting materials as a food source, you can look for the deterioration of surface elements to indicate when a deeper investigation into a mold presence might be needed.
Persistent Moisture – Dampness in your home can ultimately lead to mold development, so if an area of your house stays consistently wet or moist, there is a good probability that mold could exist nearby.
Our professionals need to reach Morgan Hill mold damage quickly, as this could destroy hosting elements in the luxury homes of the community. We stay ready to help with these emergencies by growing our roster of AMRT-Certified professionals and keeping our Green Fleet prepared to mobilize at any hour of the day.
Is Mold Likely to Happen?
Our San Francisco Bay area has witnessed a fair share of damaging weather events and can battle humid conditions at times of the year. Mold, however, is most likely a threat to homes and businesses throughout the area when moisture and water damage go unresolved or poorly managed. Leaks over a great length of time or drying that does not remove all of the moisture trapped in damaged materials can leave a window of opportunity for mold damage.
What Do Remediators Do First?
It is necessary to know what to expect from remediators when they first arrive to address mold damage in your home. We seek to provide knowledgeable professionals for these actions, allowing us to address your concerns and questions as you have them. We work fast when mold gets discovered because of how rapidly microbes and spores can spread in damp environments. The mitigative steps before mold removal include:
Containment – This process sees our SERVPRO team erecting physical barriers to prevent the movement and migration of mold spores to the HVAC system and other house areas.
Moisture Management – Our team must remove and resolve moisture concerns in the area, or mold will continue to be a recurring threat.
Mold Prevention – Preventing mold on unaffected surfaces is another early decision for our professionals. We have inhibiting products in our inventory that can make surfaces uninhabitable to spreading mold.
How Is Mold Damage Removed?
Removing mold is not universal, and with so many types of microbial threats and variables that could influence the spread of the colonies, every home often requires several remediation types to complete recovery. Surface mold can be removed with antimicrobial products, but more aggressive measures are often necessary to eliminate more deeply infested hosting materials.
After Morgan Hill mold damage, homes and businesses could be structurally compromised and damaged. Our SERVPRO of Morgan Hill / Gilroy team is ready to help with effective remediation strategies and cleaning approaches so it is "Like it never even happened." Call now at (408) 500-0657.