Does Odor Restoration Include Automobiles?
4/7/2021 (Permalink)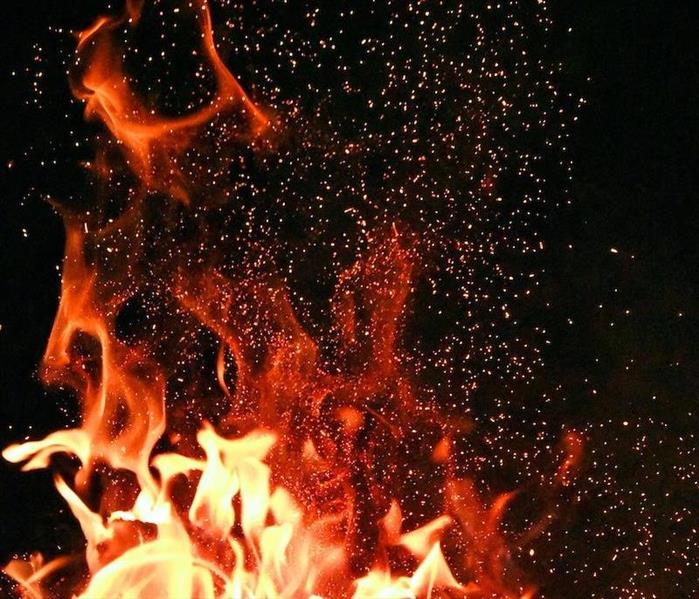 Fire damage can be quite overwhelming when it happens in your home. Call SERVPRO right away after an event.
SERVPRO Can Remove Many Forms of Smoke Damage from the Automobile of your Morgan Hill Home.
Your car may seem like the least of your worries after experiencing a property fire. However, automobiles can sustain significant damage from a property fire, whether because they are close to the source of fire or in an enclosed space like a garage affected by smoke.
Our technicians are trained to carry out fire damage restoration in your Morgan Hill home and its property. Cars can be challenging to clean due to the large number of recesses where smoke can enter and become trapped. Door cavities, dashboards, and air conditioning systems are often at high risk of exposure following a property fire. While technical damage to the car must be repaired by a qualified professional, SERVPRO technicians can deodorize and clean light smoke or odor problems.
Technicians can remove non-salvageable components of the car and directly spray deodorant solvents beneath.
Rubber materials in the car are protected with silicone gel before the operation of an activated oxygen unit in the vehicle.
Thermal fogging can also be an effective measure against odors in a car alongside ventilation.
Hydroxyl generation is typically the safest way to exchange pungent compounds into inert, non-offensive products
Combat fire odors in all parts of your home. Contact SERVPRO of Morgan Hill / Gilroy for fire damage restoration at (408) 500-0657.