Do Morgan Hill Businesses Need to Shut Down for Mold Damage Management?
10/15/2020 (Permalink)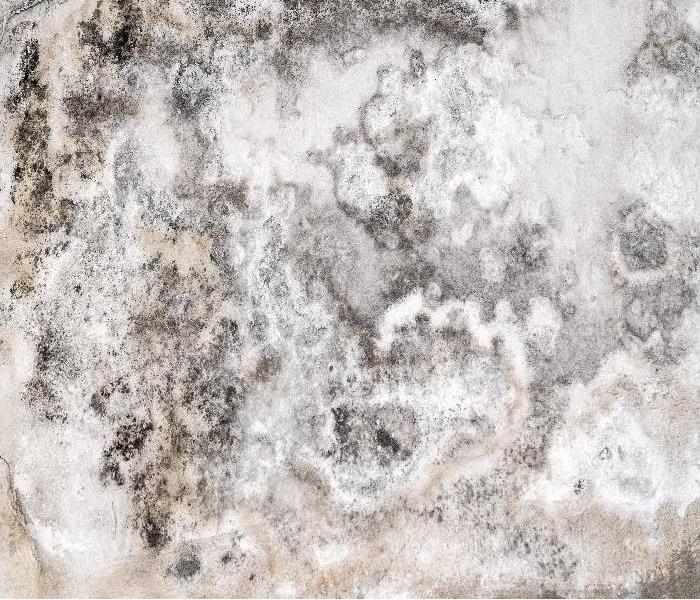 The mold remediation team at SERVPRO of Morgan Hill / Gilroy is ready to explain our procedure and answer your questions.
Specialists at SERVPRO Have Effective Yet Creative Solutions to Keep You in Business During Mold Remediation Efforts in Morgan Hill
Lodging and event venues in Morgan Hill need to honor the commitments made for residents and visitors traveling or celebrating life events. However, mold growth and damage are unpleasant scenarios to face, and up-to-date protocols from the Environmental Protection Agency (EPA) help professionals provide remediation services. Using the EPA protocols allow technicians to perform their duties to fidelity while still allowing for unaffected spaces in your commercial building to host individuals and groups safely.

What Is the EPA Protocol for Mold Remediation in Commercial Buildings?
The key to permitting continued operations during the appropriate mold remediation of Morgan Hill businesses is professional containment. Phases of mold remediation include:

• Locating the mold growth and damage (often assisted by the customer who noted water damage, surface staining, views of mold colonies, and/or the characteristic musty odor of microbial infestation)
• Containment of the affected work area
• Removal of the moldy materials and lawful disposal
• Application of EPA-registered antimicrobials
• Arrangement for the elimination of the water or moisture incursion underlying the mold proliferation

Why Is the Action Termed "Mold Remediation" and Not "Mold Removal?"
Outside of a laboratory or health care "clean room," it is impossible to remove mold spores and materials altogether. Mold spores are tiny and impossible to see without magnification and are everywhere in the environment, inside and out. What SERVPRO mold remediators can do is seek out and correct the underlying water presence and damage that causes mold spores to absorb water and begin growth cycles. Remediation eliminates the damp conditions, which then dramatically limits the spread of mold colonies.

How Does Containment Permit Operations to Continue?
When SERVPRO scopes the space invaded by mold, we can contain the spread and prevent the existing mold colonies from interfering with activities in the areas occupied by guests and attendees. We often erect partitions built from 1.6 mil polyethylene and conduit. Then we use negative pressure air scrubbing technologies to seal the perimeter and exhaust moldy airborne debris through HEPA filters to the outdoors.

The mold remediation team at SERVPRO of Morgan Hill / Gilroy is ready to explain our procedure and answer your questions. Call (408) 500-0657 if you have even a suspicion that mold grows in your commercial space.